Major New Report on Effective Parenting Practices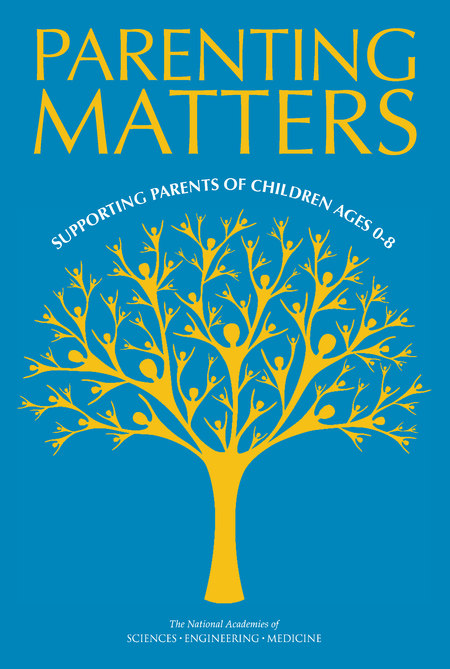 The National Academies of Sciences, Engineering, and Medicine released a new report last week, Parenting Matters: Supporting Parents of Children Ages 0-8, that reviews research on parenting practices and identifies effective practices. This seminal report lifts up parents as the key determinant of their child's early school success. Moreover, it affirms the GLR Campaign's relentless focus and attention on the importance of supporting parent success. As their children's first teacher, brain builder, tech navigator, advocate and coach, parents play the most powerful and influential role in their children's lives. Parents are the "secret sauce"! Check out these key activities showcasing the momentum that is continuing to build for this important work.
---

Emporia, Kansas, Launches Local GLR Campaign with Bell-Ringing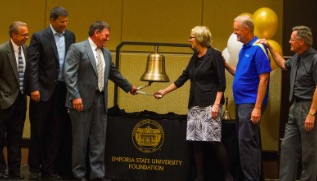 Students from preschool through third grade in 11 Kansas school districts will benefit from the newMobilizing Literacy program at Emporia State University. The program — created by the Teachers College with a grant from the Walter S. and Evan C. Jones Testamentary Trust, Bank of America, N.A., Trustee — focuses on children from birth through age 8 living in Coffey, Lyon and Osage counties. As part of the Campaign for Grade-Level Reading, Mobilizing Literacy funds programs that align with three pillars — school readiness, school attendance and summer learning.
Support for Early Childhood Policy
The Duke Endowment has awarded a $325,000 grant to the NC Early Childhood Foundation(NCECF) to advance policies and practices that support children's optimal development beginning at birth. With the Duke Endowment investment, NCECF will establish a Birth‐to‐Eight Policy Center to serve as a reliable source of information on birth‐to‐8 policies for North Carolina policymakers, business leaders, philanthropists, early childhood professionals, community leaders and others.
A Bright and Sunny Day!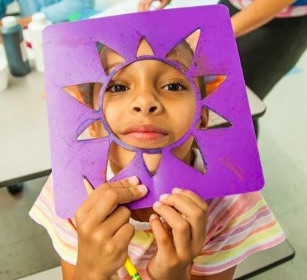 From San Francisco to Sarasota, over 100 GLR Campaign communities celebrated National Summer Learning Day with more than 270 events. Children and families across the nation had the opportunity to celebrate summer and the joy of reading through "cool" activities such as a KidVenture cruise, Minecraft Design camp, Honey Bee Discovery camp and Parent Field Day. Check out GLR's Storify and NSLA's Storify.
GLR's More Hopeful Futures Initiative Welcomes New Partners
Coalition for New Britain's Youth, based in New Britain, Conn., and the Cerner Corporation, in partnership with Turn the Page KC, based in Kansas City, Mo., have joined the "road-test" cohort for the More Hopeful Futures initiative as funding partners. New Britain's Talk with Me Baby program has also joined the effort. More Hopeful Futures, scheduled for formal launch in 2017, will encourage and support a "bigger outcomes" approach. The strategy will focus on doubling down on readiness, attendance and summer learning; lifting up parent success and healthy child development as critical determinants of early school success; prioritizing children and families in public housing; promoting systemic solutions to the data challenges; and employing technology to assist with all of the above.
September is Attendance Awareness Month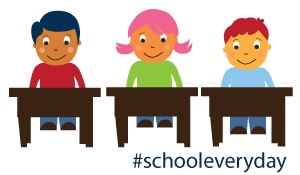 Planning for Attendance Awareness Month in September is underway! The Count Us In! Toolkit 4.0, includes guidance on how to create a contest or event in your community, schedule of free webinars, tips for reaching out to the media and social media tools to spread the word. Post your activities and events on the Attendance Action Map. We can't wait to see what you're doing! Fill out this participation form to submit your plans.
---

Reading Difficulty in Young Children Linked to Later Trouble with the Law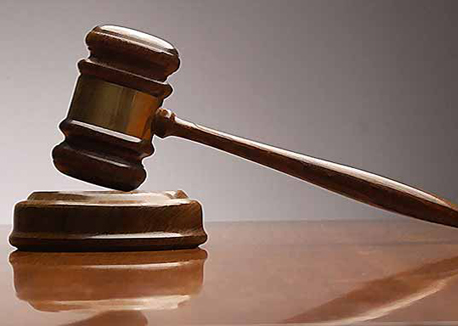 This poignant Youth Today article highlights solutions to help children overcome reading challenges. Ralph Smith — managing director of the GLR Campaign — and local GLR Campaigns in Arkansas and Florida are featured. Read the full story.
Serving Homeless Youth Through ESSA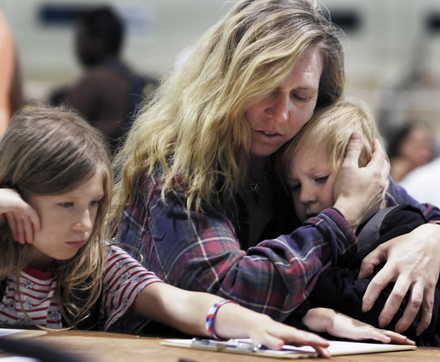 The U.S. Department of Education is taking action to help states and districts better serve the nation's 1.3 million homeless children through the Every Student Succeeds Act. The new law requires that states and districts ensure homeless students have access to support services, protect the privacy of information about a student's living situation and provide homeless students with transportation to and from their "school of origin" until the end of the school year. Read the full story.
Oral Health Restored in California Schools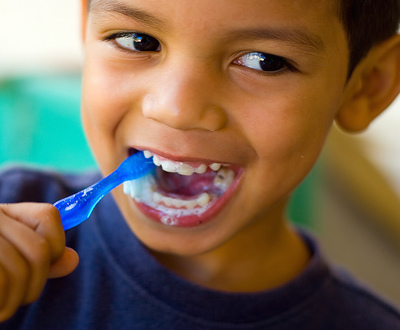 Funding has been restored for the California Children's Dental Disease Prevention Program. The new budget allocates $3.2 million for the program to provide comprehensive, school-based oral health prevention services to low-income, elementary school students. These services are critical to curbing dental disease, the most common chronic illness among children that is often the cause of school absences. Additionally, there are19 GLR Campaign communities in California. See full budget analysis and the letter sent to Governor Brown.
Carla Hayden Confirmed as 14th Librarian of Congress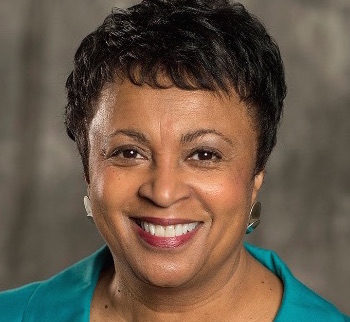 On Wednesday, July 13, Dr. Carla Hayden, current CEO of the Enoch Pratt Free Library, was confirmed as the 14th Librarian of Congress. Dr. Hayden will succeed former Librarian of Congress James Billington and serve at least one 10-year term. Dr. Hayden's confirmation marks a historic moment for the Library of Congress as she will be the first African-American and first woman to hold the position. Read the full story.
Results for America Launches "Evidence in Education Lab"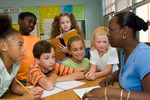 Results for America's new Evidence in Education Lab (Ed Lab) is designed to help states, school districts and schools build and use evidence to improve outcomes for our nation's students. Through the Ed Lab, Results for America will help state and local leaders implement the groundbreakingevidence provisions in the Every Student Succeeds Act.
From Mozart to Mr. Rogers: Literacy, Music, and the Brain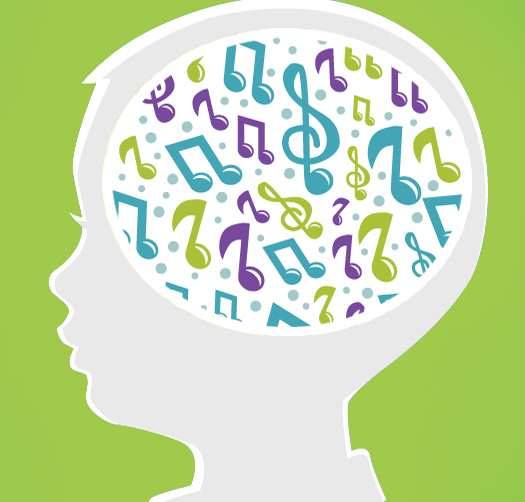 NPR features a study by Northwestern University neurobiologist Nina Kraus finds that kids who took music lessons for two years didn't just get better at playing the trombone or violin; playing music also helped their brains process language. Consonants and vowels became clearer, allowing the brain to make sense of them more quickly. Read and listen to the full story.
---

The National Civic League and the GLR Campaign invite communities from across the nation to submit a letter of intent for the 2017 All-America City Award, as well as the 2016 Pacesetter Honors. Communities that have made measurable progress for low-income children on the key drivers of early reading success — school readiness, attendance and summer learning — are eligible. Deadlines: Submit letter of intent by October 1, 2016.
The MacArthur Foundation has launched 100&Change, a global competition for a $100 million grant to fund a single proposal that will make measurable progress toward solving a significant problem. Any organization or legal entity, except for government agencies, can apply. Multiple organizations may collaborate on a single application. Deadlines: Must register by Friday, September 2, 2016, at 11:00 a.m. CT. Submit application by Monday, October 3, 2016, at 11:00 a.m. CT.
The Express Scripts Foundation funds state and local initiatives that support school readiness and improve literacy to help prepare underserved youth for higher education and success in life. Grant amounts range from $500–$200,000. Deadlines: September 1 and December 1.
---

Full Steam Ahead: Moving the Needle on Grade-Level Reading in Arkansas
The Arkansas Campaign for Grade-Level Reading released a new report highlighting its progress on ensuring children across the state are reading proficiently by third grade.
Early Education Conditions and Policies Undermine Early Leaning Development
According to The Early Childhood Workforce Index — a new report released this month by the Center for the Study of Child Care Employment at the University of California, Berkeley — policies in all 50 states and Washington, D.C., shortchange the 2 million early educators who are shaping the future of 12 million children in child care and preschool across the nation.
Policy Statement: Role of the School Nurse in Providing School Health Services
The American Academy of Pediatrics (AAP) just released a policy statement that makes a clear link between student health, attendance and achievement. AAP is calling for school nurses to be present in every school to help improve student attendance, among other benefits.
What Good Preschools Look Like: Snapshots from Four States
The Learning Policy Institute released "The Road to High-Quality Early Learning: Lessons from the States," a new report that highlights four states that appear to be getting pre-K right. Michigan, West Virginia, Washington and North Carolina. Each of these states has active GLR Campaign communities.