Spotlight on Chronic Absence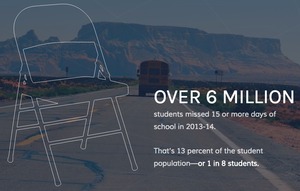 The U.S. Department of Education's Office for Civil Rights released a first look at the 2013-14 Civil Rights Data Collection, a comprehensive database with information from every public school in the country. For the first time, the data collection included chronic absence. The numbers are alarming. More than 6 million kids are missing 15 days or more of school a year. Read the statement from Ralph Smith, managing director of the Campaign for Grade-Level Reading, on the release of the report.
Midpoint Snapshots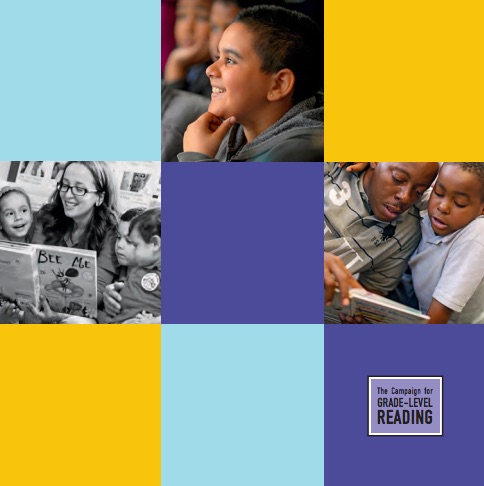 Now 242 communities strong, the GLR Campaign can report progress on practically every measure that matters to our 2015 and 2016 milestones. Midway through the decade, we have good reason to be optimistic that what once seemed to some a daunting 2020 numerical goal is coming into sight and, seemingly, within reach. More than a dozen states are on course to increase substantially the number of low-income children reading on grade level. Read the GLR Campaign Midpoint Snapshots.
GLR Comments on HUD's Moving to Work Expansion
On Wednesday, May 18, the GLR Campaign submitted comments to the U.S. Department of Housing and Urban Development (HUD), responding to HUD's request for specific policy proposals and methods of research and evaluation for the expansion of the Moving to Work demonstration program. The program provides public housing authorities the opportunity to design and test innovative, locally-designed strategies that use Federal dollars more efficiently, help residents find employment and become self-sufficient, and increase housing choices for low-income families.
ESSA Call to Action
At the 2016 GLR Campaign Funder-to-Funder Huddle held in Washington, D.C., the Every Student Succeeds Act (ESSA) stood out as one of the hottest topics on the agenda. During the featured plenary session, Kati Haycock, CEO of the Education Trust, made it clear that there is much more work to be done to ensure that policy and practice align to benefit all children. The time to act is now. Haycock's recent blog post outlines action steps for you to take in your community.
CGI "Power Panel" Lifts up Grade-Level Reading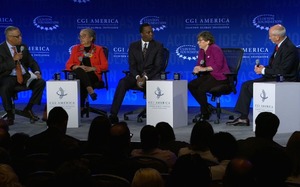 The plenary session Overcoming Poverty: Improving Opportunity at the sixth annual Clinton Global Initiative (CGI) America meeting featured a panel of "power players":
Michael McAfee, co-director for Promise Neighborhoods Institute and vice president for programs at PolicyLink;
Patrick T. McCarthy, president and CEO of the Annie E. Casey Foundation;
Randi Weingarten, president of the American Federation of Teachers; and
Marian Wright Edelman, president of the Children's Defense Fund.
Each of them lifted up grade-level reading and related focus areas (readiness, attendance, summer learning, health and supporting parents success) as the most critical issues that we must address to empower our children and build a better America. Be sure to 
check out this dynamic discussion
 if you haven't already.
---

NEW: Innovation Brief on Driving with Data
The GLR Campaign's latest Innovation Brief: Driving with Data profiles three communities —Flint, Michigan; Southern Pines/Moore County, North Carolina; and Tahoe Truckee, California —that are using the Clear Impact Scorecard (formerly known as the Results Scorecard), a data-management online platform that helps communities establish clear baselines, set targets, track progress, disaggregate for subgroups and promote coalition partners' shared accountability for results.
Summer Action Toolkit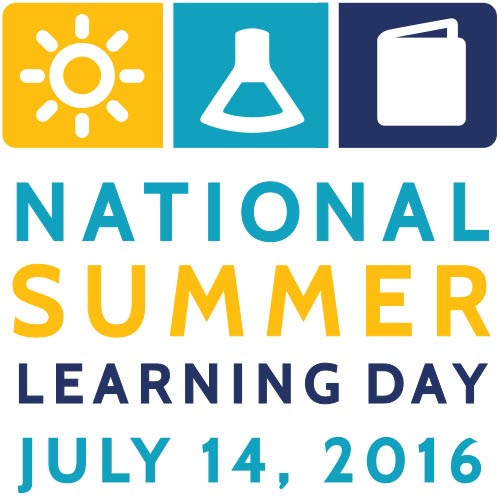 Summer Learning Day — July 14, 2016 — is almost here. What is your organization doing to raise awareness about this critical issue on July 14th? Be sure to put your plans on the map so families and media can connect with you. To help you prepare for National Summer Learning Day and summer in general, download NSLA's Summer Action Toolkit. It's chock-full of information and new ideas for expanding summer learning, meals and jobs for America's young people.
NEW: Bright Spot on Council Bluffs, Iowa
Honored in 2016 as a GLR Campaign Pacesetter for reporting measurable progress in readiness, attendance, summer learning and grade-level reading, Council Bluffs school officials link attendance strategies — including home visits — with reducing chronic absence among preschool students. Read the Bright Spot.
Sarasota Spreading Stories to Inspire Action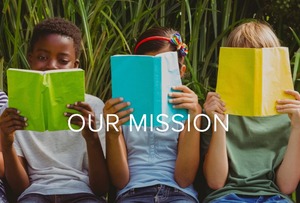 The Patterson Foundation, lead partner in the Suncoast Campaign for Grade-Level Reading and enterprise funder and network weaver for the GLR Campaign, has partnered with the Herald-Tribune Media Group based in Sarasota, Florida to launch the Spire CoLab. This new collaboration is an innovative approach to telling "the whole story": chronicling challenges and solutions to some of the most critical issues society faces and inspiring communities to take action. Initially, SPIRE CoLab will focus on covering stories related to the GLR Campaign. Articles written by the SPIRE CoLab reporting team will be published in the Herald-Tribune and syndicated across the country. Follow the action on Twitter and Facebook.
Rhode Island Gears Up for Summer with Hasbro
The United Way of Rhode Island, Hasbro, and the Rhode Island General Assembly have teamed up to sponsor the Hasbro Summer Learning Initiative, 6-week enrichment program for 2,000 children in 14 Rhode Island communities.
Kansas City and Mayor Sly James Celebrate Pacesetter Honors
The goal in Kansas City is to get every child to become the best agent of his and her own success through reading — discovering great places, opportunities and a better future in the pages of books. Once that excitement for learning is ignited, there's no going back. Read the full article.
---

The Building Blocks of Learning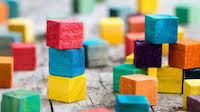 The most important educational environment is the one that surrounds a child in the first five years, when the emotional foundations are being engraved. The gap between rich and poor students opens up before age 5 and stays pretty constant through high school. Despite this, the United States ranks 31st out of 32 developed nations in the amount it spends on early childhood.Read the full story.
The Families That Can't Afford Summer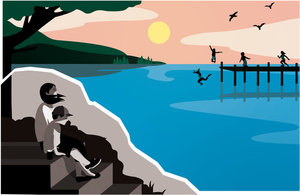 What are your kids up to this summer? Sounds like a casual question. But for working parents at this time of year, it's loaded. What have you managed to pull together that will keep your kids engaged, healthy, happy and safe, while still allowing you to keep feeding and clothing them? For most parents, summer, that beloved institution, is a financial and logistical nightmare. Read the full story.
To Help Kids Thrive, Coach Their Parents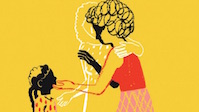 Nurturing the healthy development of infants and children, whether in the home or in the classroom, is hard and often stressful work. What we now understand is that the stress that parents and teachers feel can, in turn, elevate the stress levels of the children in their care, in ways that can undermine the children's mental health and intellectual development. The good news is that the process can be reversed, often with relatively simple and low-cost interventions. Read the full story.
10 Things Every Parent, Teacher, & Principal Should Know about June, July & August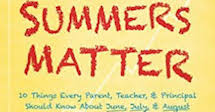 Matthew Boulay, Ph.D., founder of the National Summer Learning Association, has published the first book exploring the "summer learning gap." Summers Matter translates the most compelling research into accessible tips and guidance for parents, teachers and principals on how they can integrate summer learning programs into their own schools and communities — regardless of income or access. Learn more.
Upending Social Investments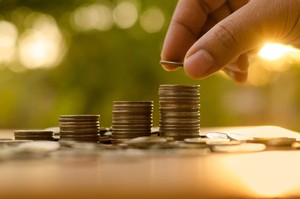 Many philanthropists don't seriously consider the sustainability of social programs, while public funds often go to projects with no proven record. To be more effective, philanthropists should fund more early scaling efforts, and then hand off successful projects to public payers. Read the full story.

The U.S. Department of Education is required by ESSA to establish a comprehensive center for students at risk of not attaining full literacy skills due to a disability. This grant will fund a cooperative agreement to establish a National Comprehensive Center on Improving Literacy for Students with Disabilities for children in early childhood education programs through high school. Estimated available funds: $1,475,000. Deadline: July 25. 
The Express Scripts Foundation funds state and local initiatives that support school readiness and improve literacy to help prepare underserved youth for higher education and success in life. Grant amounts range from $500–$200,000. Deadlines: September 1 and December 1.
---

Fact Sheet: New Cities Join My Brother's Keeper Success Mentors Initiative
The MBK Success Mentors Initiative is the nation's first-ever effort to reach and support our highest-risk students by scaling an evidence-based, data-driven mentor model through our schools. Over the next three to five years, the initiative aims to reduce chronic absenteeism and drive school success by connecting over 1 million chronically absent students to caring, trained adults who can serve as mentors. On June 8, Kevin Durant, Pierre Garçon, STATE Bags and Roc Nation announced support for the initiative.
Fact Sheet: Supporting Dual Language Learners in Early Childhood Programs
This month, the U.S. Departments of Health and Human Services and Education released a new federal policy statement on better supporting our country's youngest dual language learners (DLLs) in early childhood programs.
Policy Statement: Role of the School Nurse in Providing School Health Services
The American Academy of Pediatrics (AAP) just released a policy statement that makes a clear link between student health, attendance and achievement. AAP is calling for school nurses to be present in every school to help improve student attendance, among other benefits.
Aiming Higher Together: Strategizing Better Educational Outcomes for Boys and Young Men of Color
In this new report commissioned by the Urban Institute, Ron Ferguson an economist at Harvard University, proposes strategies to achieve a person-environment fit that can change dynamics and lead to better educational outcomes.
Hidden in Plain Sight: Homeless Students in America's Public Schools
This report examines the growing problem of student homelessness. Written by a team of researchers at Civic Enterprises, a public policy and strategy firm, in association with Hart Research Associates, the study was released by America's Promise Alliance, a leader of the GradNation campaign.
Baltimore Community School Promise and Progress
The Baltimore Education Research Consortium (BERC) released a new brief that examines kindergarten readiness and attendance in kindergarten for children enrolled in publicly provided early education programs as well as similar children who entered kindergarten without enrolling in these programs.