Time to Apply: 2017 All-America City Award

The National Civic League and the GLR Campaign invite communities from across the nation to submit a letter of intent for the 2017 All-America City Award, as well as the 2016 Pacesetter Honors. Communities that have made measurable progress for low-income children on the key drivers of early reading success — school readiness, attendance and summer learning — are eligible. Deadlines: Submit letter of intent by October 1, 2016.
GLR Campaign Welcomes 45 New Communities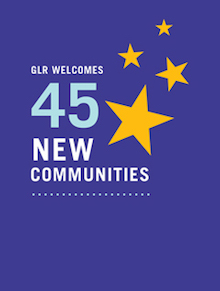 The newest communities to join the GLR Campaign include: Boulder County, Colo.; Brevard County, Fla.; 37 counties in the state of Georgia; Cortland County, N.Y.; West Medford, Ore.; Wyoming Valley, Pa.; Newport, R.I.; Dallas, Texas; and Martinsville-Henry County, Va. The 37 counties in Georgia that have newly joined the GLR Network are partnered together through Get Georgia Reading, a statewide GLR Campaign. Additionally, the City of Atlanta and Glynn County (including Brunswick) have bolstered their local GLR Campaign efforts through an updated Community Solutions Action Plan, expanded reach and additional funding to increase their impact.
"We are thrilled to welcome the newest members of our growing network of communities and see momentum continuing to build," said Ralph Smith, managing director of the Campaign for Grade-Level Reading. "Their commitment to this vital mission comes at a critical time when nearly half of the children in the United States under the age of 5 (the years of greatest brain development) live in extreme poverty. Together, we will do what it takes to ensure our nation's most vulnerable children have the support and opportunities they need to thrive." Read the press release.
---

September is Attendance Awareness Month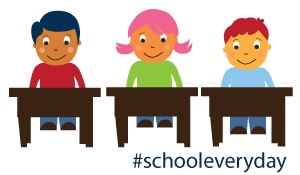 Planning for Attendance Awareness Month in September is underway! Attendance Works' Count Us In! Toolkit 4.0 includes guidance on how to create a contest or event in your community, the schedule of free webinars, tips for reaching out to the media and social media tools to spread the word. Post your activities and events on the Attendance Action Map. We can't wait to see what you're doing! Fill out this participation form to submit your plans. Spread the word and stay in the know with #schooleveryday.
New Chapter for Literacy in Philly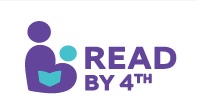 The Free Library of Philadelphia in partnership with READ! by 4th, a citywide initiative and GLR Campaign Pacesetter managed by the Free Library made curbing summer learning loss a top priority. This summer, as part of the Free Library's eight-week "Summer of Wonder" reading program, students debated the classics in teen book clubs, outmaneuvered each other in game tournaments, and got messy doing hands-on science experiments. The initiative called on more than 50,000 children, teens, and adults to celebrate all the things to wonder about in the city and in books. Read the Philadelphia Inquirer op-ed by Siobhan A. Reardon, President and Director of the Free Library of Philadelphia and Jenny Bogoni, Executive Director of the READ! by 4th Campaign.
Supporting Parent Success in Stanislaus, CA
On August 18th, Stanislaus READS! partners Olga Cardenas and Homero Mejia traveled to Burbank Elementary to educate and motivate parents to become more engaged in their children's education. This collaborative event included support from the Girls Scouts Heart of Central California and Dolly Parton's Imagination Library. By the numbers:
Over 500 parents and students attended the Back to School Night event
Over 400 books (and bags of popcorn) were given to students
Over 20 preschool children signed up for the Imagination Library free book program
Over 50% of the parents stayed well after the event ended at 5 p.m. to connect with each other
Bright Spots in the National Civic Review
Since launching, the GLR Campaign has regularly highlighted Bright Spots. These are schools, programs and communities nationwide using innovative and promising strategies to help low-income children read at grade level. Many of these Bright Spots have been compiled by the National Civic League and are featured in its publication the National Civic Review.
---

The Good News About Education Equality
When inequality is the topic, it can seem as if all the news is bad. Income inequality continues to rise. Economic segregation is growing. Racial gaps in education, employment and health endure. Our society is not particularly fair. Here is some good news about educational inequality: The enormous gap in academic performance between high- and low-income children has begun to narrow. Children entering kindergarten today are more equally prepared than they were in the late 1990s. Read the full story.
Missing School Days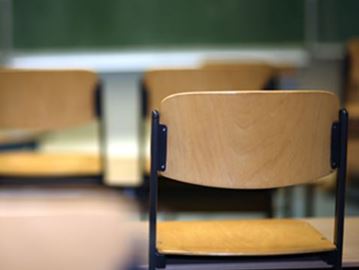 Marian Wright Edelman, president of the Children's Defense Fund, penned a powerful op-ed, featured in Black Star News, that stresses the importance of addressing chronic absence in schools across the country. As a new school year begins, parents, teachers and administrators are all thinking about how to make it the best year ever. One of the keys to student success sounds very simple but can make a profound difference: making sure every student is in school every day. Read the full story.
Conference Highlights Importance of Principals as Early Education Leaders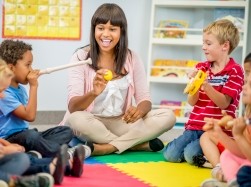 In early July, more than 1,500 school leaders and policy experts gathered near Washington, D.C., for the annual conference of the National Association of Elementary School Principals (NAESP) to delve into topics including school turnaround, parent engagement, the impacts of ESSA and, notably, what it means to be the leader of a preK–3rd grade learning community. Read the full story.
Reading Is Fundamental Appoints New President and CEO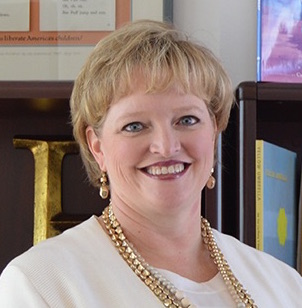 On August 18, Reading Is Fundamental (RIF), the nation's largest children's literacy organization, announced the appointment of Alicia Levi as its new president and CEO. She succeeds Carol H. Rasco who is retiring after 15 years of leadership and service. Prior to joining RIF, Levi served as vice president, Education, at the Public Broadcasting Service (PBS), and oversaw all of its educational efforts in developing digital education services for PBS, local public television stations, students and teachers. Read the press release.
Where Books Are All But Nonexistent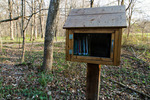 This poignant article featured in The Atlantic highlights a new study by Susan Neuman, childhood- and literacy-education researcher at New York University. The study helps paint a clearer picture of the nation's "book deserts," finding intense disparities in access to children's reading resources in Detroit, Los Angeles and Washington, D.C. — even between a very poor neighborhood and a slightly less-poor one within a given city. Read the full story.
What Kids Should Know by the Time They're Done with School
The Atlantic asked prominent voices in education—from policy makers and teachers to activists and parents—to look beyond laws, politics, and funding and imagine a utopian system of learning. Education experts weigh in on the content areas children should have mastery over by the time they graduate. Read the full story.
---

The U.S. Department of Education is inviting applications for Preschool Development Grants-Preschool Pay For Success (PFS) Feasibility Pilot for fiscal year 2016. The Feasibility Studies will determine if PFS is a viable and appropriate strategy to implement preschool programs that are high quality and yield meaningful results. Deadline for Notice of Intent to Apply: September 12, 2016. Deadline for Transmittal of Applications: October 6, 2016. Learn more.
The MacArthur Foundation has launched 100&Change, a global competition for a $100 million grant to fund a single proposal that will make measurable progress toward solving a significant problem. Any organization or legal entity, except for government agencies, can apply. Multiple organizations may collaborate on a single application. Deadlines: Must register by Friday, September 2, 2016, at 11:00 a.m. CT. Submit application by Monday, October 3, 2016, at 11:00 a.m. CT.
The Express Scripts Foundation funds state and local initiatives that support school readiness and improve literacy to help prepare underserved youth for higher education and success in life. Grant amounts range from $500–$200,000. Deadlines: September 1 and December 1.
---

The Real Challenges to Building a Diverse Teacher Workforce 
A new report from the Brookings Institution outlines the scope of the diversity problem in K–12 schools and the best ways to address it. Read the report.
The Long-term Impact of the Head Start Program
In this economic analysis, the Brookings Institution investigates the impact of Head Start on a new set of long-term outcomes, extending landmark analyses further into adulthood and considering the effect of Head Start on participants' children. Read the report.
It's time to Talk about Prekindergarten Absenteeism
The Urban Institute has partnered with D.C. Public Schools for the past four years to study absenteeism in prekindergarten. The resulting studies, two of which were released in late June, provide strong evidence that a focus on prekindergarten attendance can have lasting effects.Read the report.
Public Libraries: A Vital Space for Family Engagement
The Harvard Family Research Project partnered with the Public Library Association to better understand family engagement in public libraries. They surveyed library directors around the country about their family engagement practices, met monthly with a learning community of nearly 20 librarians interested in family engagement, interviewed librarians from cities and towns big and small, and reviewed the literature to closely study family engagement practices in public libraries.Read the report.